Mobile Oyster Bar
Huîtres en mouvement offers a mobile oyster bar service to impress your guests at your events all over Montreal.
To make a reservation or place an order, call us at 514-703-4770
Oyster bar for your private and corporate events
Wondering where to find the best oysters in Montréal? Huîtres en mouvement MTL guarantees a fresh everyday supply of a wide range of oysters.
On top of that, we also offer a fine selection of delicious seafood platters. Besides, orders can be delivered to your door upon request.
We also provide an interactive and customized pop-up oyster bar service for any size event, including weddings, birthday parties, receptions, seminars, etc. We will give it our best to impress your guests!
Our mobile oyster bar offers seafood platters all over Montreal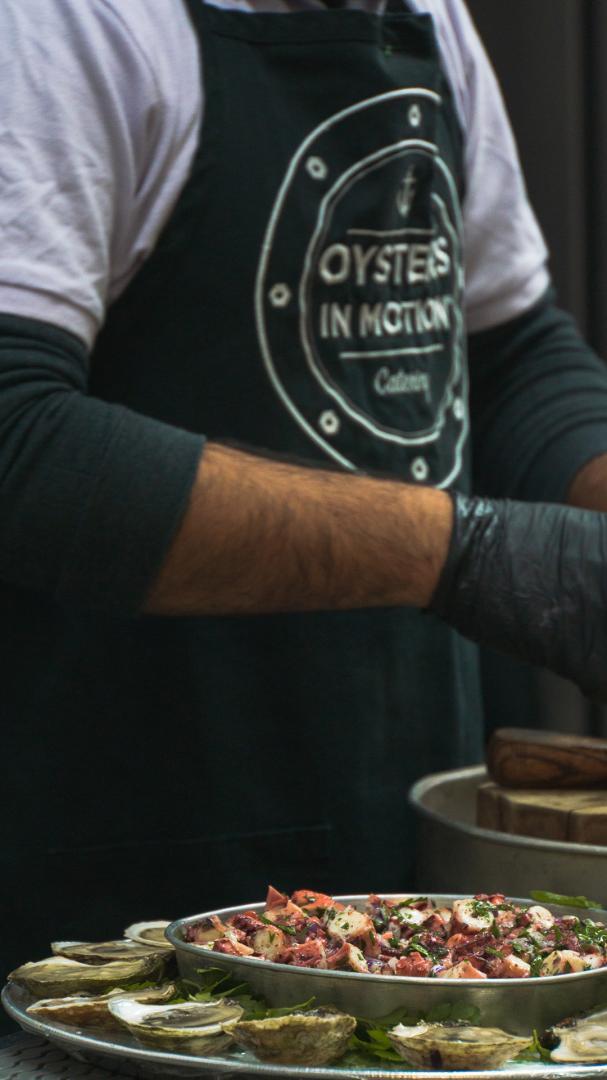 Our Specialties
Catering Service
Sale and Delivery of Fresh, Already Shucked Oysters
Sale and Delivery of Premium-Quality Seafood
Oyster and Seafood Platter Preparation
Our Strenghts
Fresh Products
Professional Service
Adaptability
Serving…
Montreal and the surrounding areas.
An oyster bar with succulent products in Montreal
Our products are sourced from reliable oyster farms worldwide and meticulously prepared by our professional master shuckers.
From product quality and presentation to carefully selected condiments and unique recipes, we pay particular attention to even the smallest details to ensure client satisfaction.
We carry out seafood platters deliveries throughout Montréal.
A fine selection of mouth-watering oyster and seafood platters